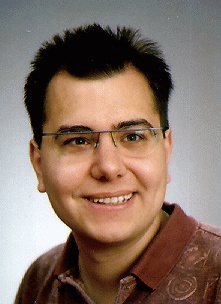 Marcel Waldvogel
Contact Information
Publications
Research
Conferences
Public Sources
Lost+Found (Archive for other people's data)
Quotes
Research
I do maintain a list of research projects as well as a table of my Publications. They do cross-link where appropriate, so feel free to browse them at will.
Other Functions
I am a member of the steering committee of the support association of the Kindertagesstätte ("Kita") Schatztrue" ("treasure chest" daycare) in Stein am Rhein.
Trivia
My Erdös number is 3; the path is
Independent paths of length 4 are known to exist through George Varghese and Lihao Xu. A nice visualization of the paths is also available thanks to Ramaprabhu Janakiraman.
In addition, I have an ``Erdös Handshake Number'' of 3, as I shook hands with Rudolf Riedi, who in turn shook hands with Kukatani, who regularly shook hands with Paul Erdös.